---
Welcome to Lordran & Beyond, the on-going Dark Souls-inspired web comic!
This project is crowd-funded by dozens of wonderful supporters, and is brought to life by a growing team of amazing artists! The mission with Lordran & Beyond is to deliver professional-quality material that Souls fans can be proud of. Although the comic is free for all to read, it relies on the incredibly generous fans to keep it moving forward.
---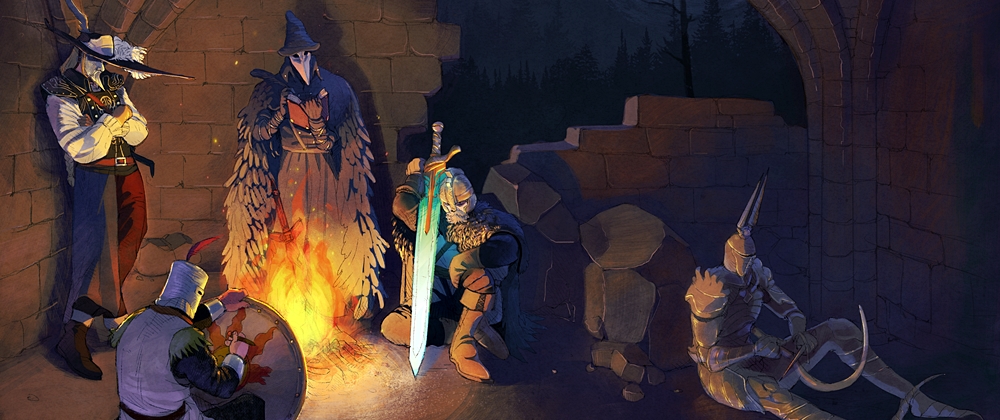 April 15th UPDATE: The 9 page finale to WitnessTheAbsurd's comic, Red Feathers, is now up!

April 5th UPDATE: New crossover wallpaper by Baru, celebrating the release of Persona 5!


March 16th UPDATE: The entire new animated comic by Nick Foo is now up on the website!
March 14th UPDATE: New previews for the upcoming Ornstein animated comic by Nick Foo posted on the Patreon!

---

---


---
If you'd like, you can read the current collection of stories, check up on the creators, or visit the Patreon to pitch in!
If you have any questions, I can be reached at zachsharpe@lordranandbeyond.com.
All Dark Souls materials, including characters and locations are developed by From Software and property of Bandai Namco
All Demon's Souls and Bloodborne materials, including characters and locations, are developed by From Software and SCE Japan, and property of Sony Interactive Entertainment