---
Welcome to Lordran & Beyond, the Dark Souls-inspired web comic!
This project is crowd-funded by dozens of wonderful supporters, and is brought to life by a team of amazing artists! The mission with Lordran & Beyond is to deliver professional-quality material that Souls fans can be proud of. Although the comic is free for all to read, every dollar pledged to the Patreon goes directly to the artists!
---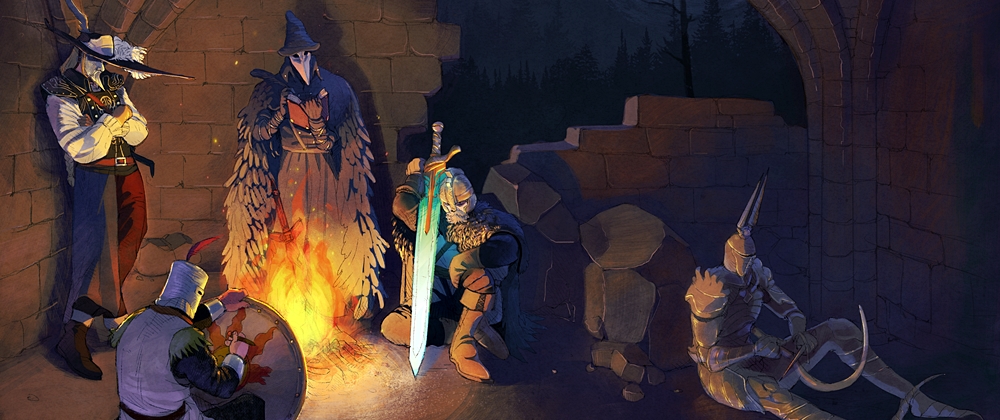 Lordran & Beyond returns to Kickstarter with a new six-story anthology from six different creators:
The campaign Lordran & Beyond: 2nd Edition is now live! Check it out  here!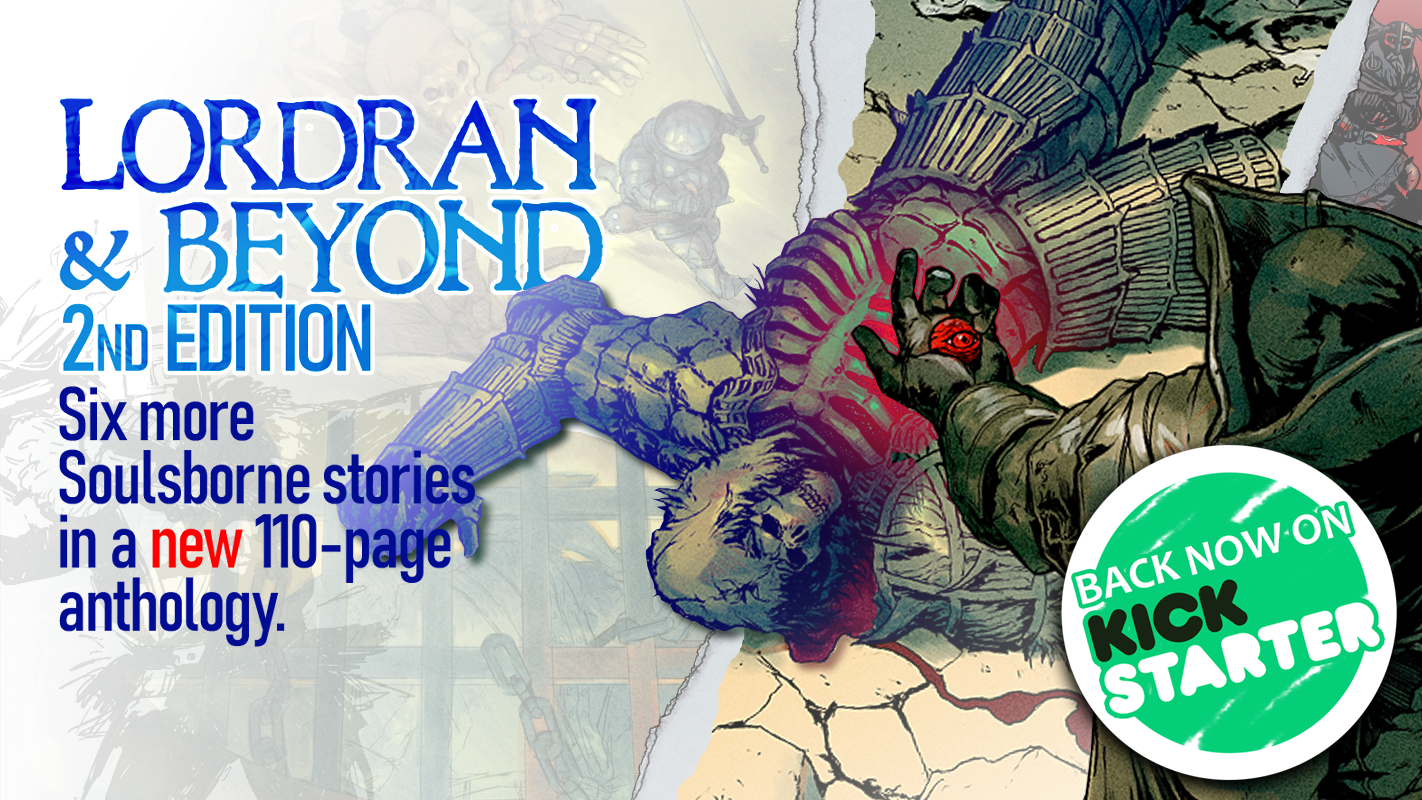 Most Recent Updates:
L&B finally winds down with a finale comic, revisiting Lucatiel and Benhart.



Over a dozen new wallpapers added to the L&B Wallpaper Gallery!
All wallpapers are available to download in high resolution from the L&B Patreon for $10+ pledges!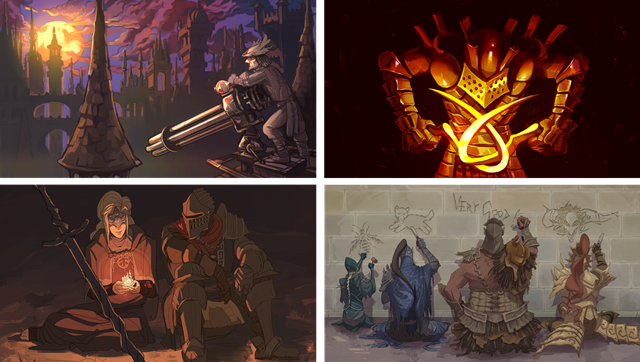 7 all new pages just added to wrap up the Bloodborne story, Incense!


New 9 page SEKIRO comic by Blazemalefica!



Anri and Leonhard make it to Anor Londo in the finale of "Out For Revenge!"
Click Here to read "Out For Revenge" from the beginning!



Ciaran rescues Dusk from the Abyss in "Into The Woods."


---


---
If you'd like, you can read the current collection of stories, check up on the creators, or visit the Patreon to pitch in!
If you have any questions, I can be reached at zachsharpe@lordranandbeyond.com.
All Dark Souls materials, including characters and locations are developed by From Software and property of Bandai Namco
All Demon's Souls and Bloodborne materials, including characters and locations, are developed by From Software and SCE Japan, and property of Sony Interactive Entertainment